Keyboards for piano makers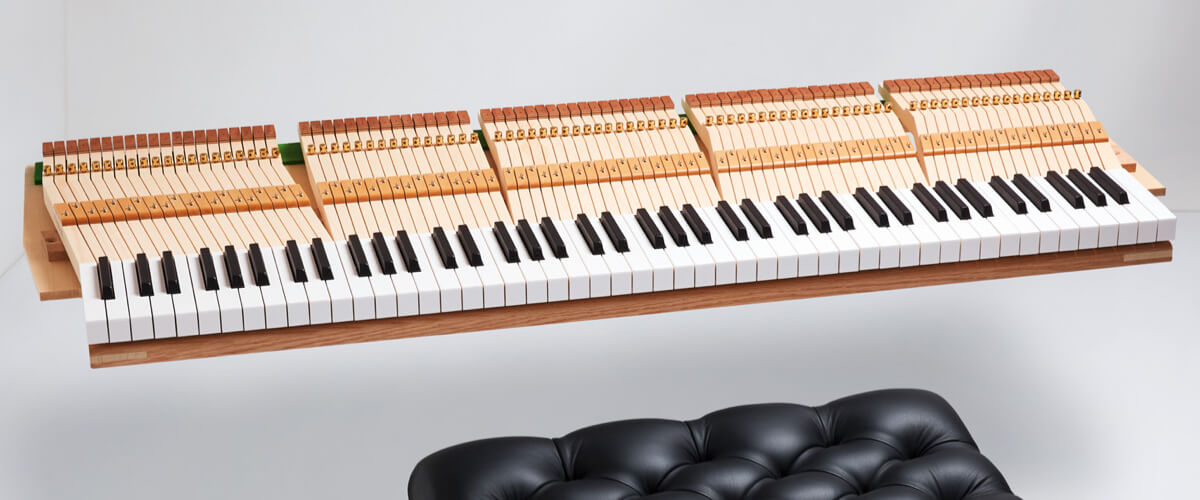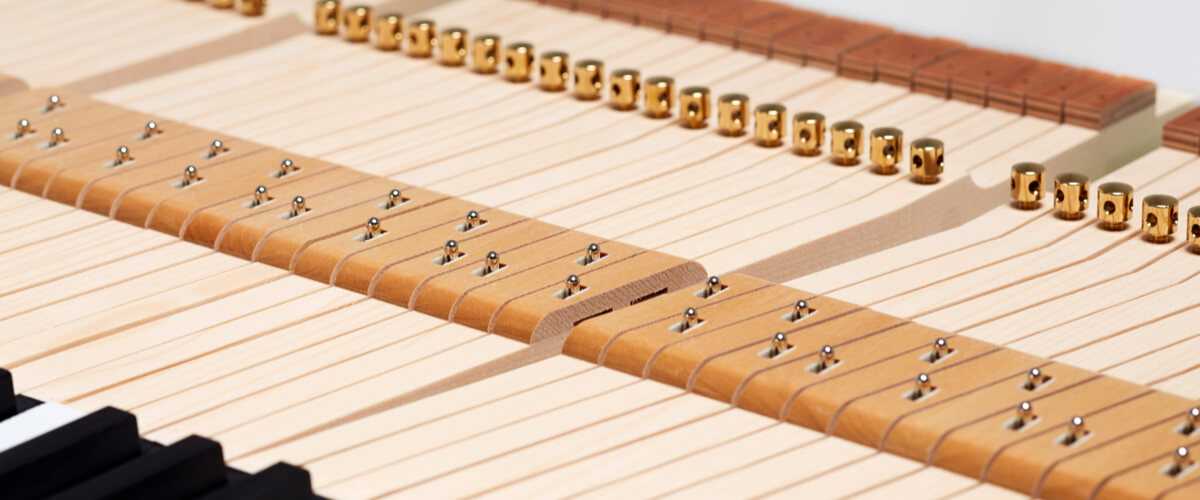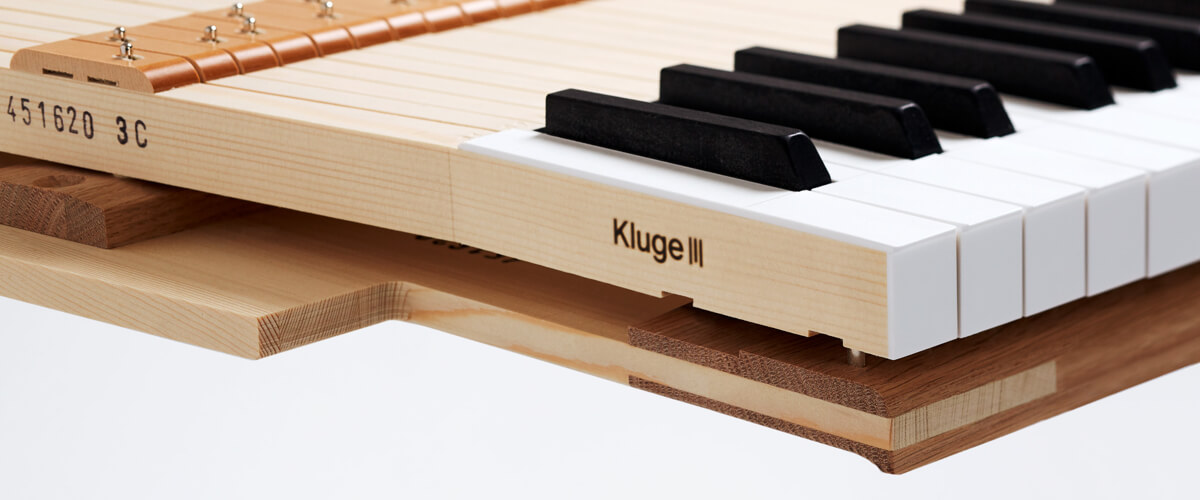 You can rely on Kluge to provide the perfect keyboards for your piano-making business. We supply all of the best-known piano makers with keyboards produced in batches - even for small orders.
We create keyboards tailored to your needs, with customized key surfaces, semitone options, pins, and capstan screws. The basic construction is built based on your drafts, and we help you optimize the design of your keyboard. The same consistently high Kluge standard of handiwork and quality of materials is always guaranteed.
We are also happy to take work off your hands by making a ready-to-install keyboard for you. We can program all model-specific milling, drilling, notching and cutting processes for the frame and keys into our CNC machines and carry out the work so you can start making your piano right away.
---
Replacement keyboards and custom designs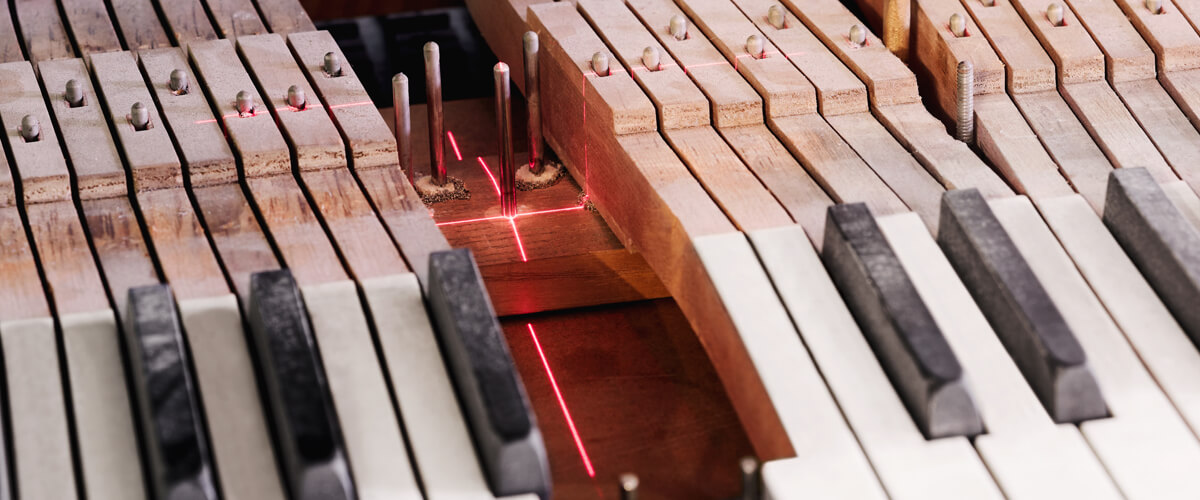 Some instruments deserve to be fully restored, to have new life breathed into them - rare historical instruments, for example, or unique pieces with an extraordinary sound. Pianos such as these often require a very special keyboard that is an exact match for the original.
Lever ratios, key thickness, semitones: they all need to be exactly the same as before, but remade with fresh new materials. Our e-keyboards are the ideal solution for cases such as these. We construct precise replicas of the original, and precision laser measurements allow us to draft a technical drawing of the keyboard.
We then use this technical drawing to program our computer-aided milling and sawing systems, creating a custom-fit keyboard for your restored instrument - a perfect fit for the perfect sound.
---
New keys in an old frame (Netar program)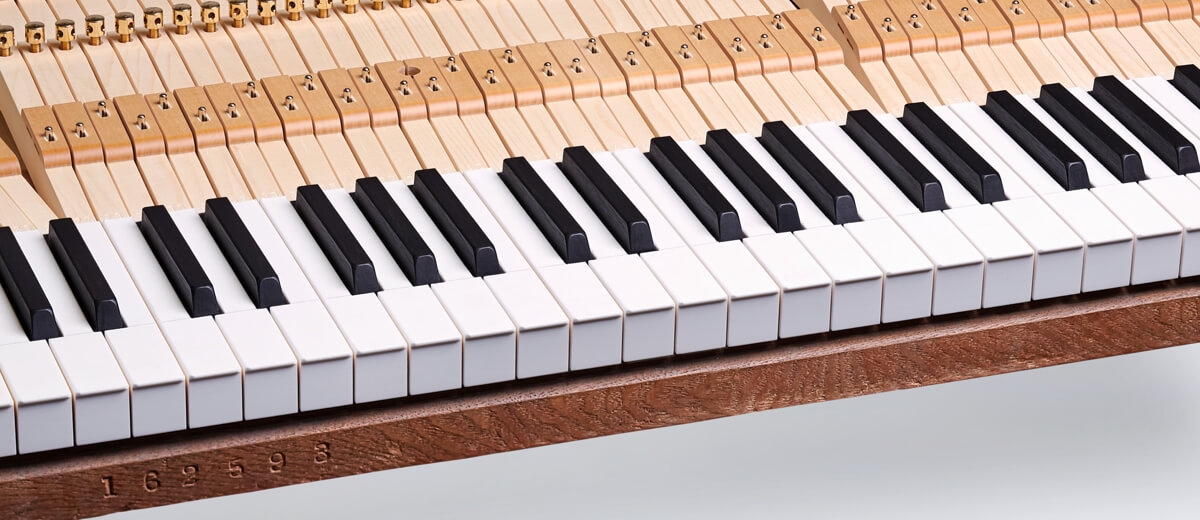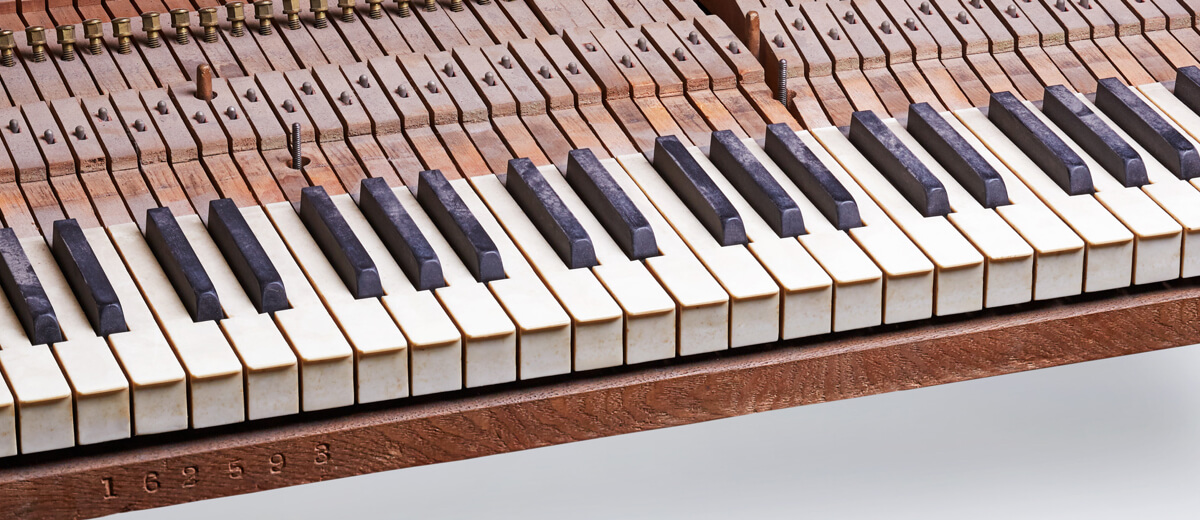 Our Netar program - named after the German terms for "new keys in an old frame" - allows us to create a very special replacement keyboard for your instrument. We take the old frame, which fits the instrument perfectly, and equip it with a new set of keys that play perfectly. It's the best of both worlds, combining all the advantages of an old and a new keyboard.
We use a laser-guided system to measure your old keyboard, adopt the same lever ratios and spacing for the new keyboard, and produce a brand-new set of keys. We add new pins to the old frame and voilà: your instrument plays like new.
We can create a Netar keyboard for any keyboard model upon request.
---
Special orders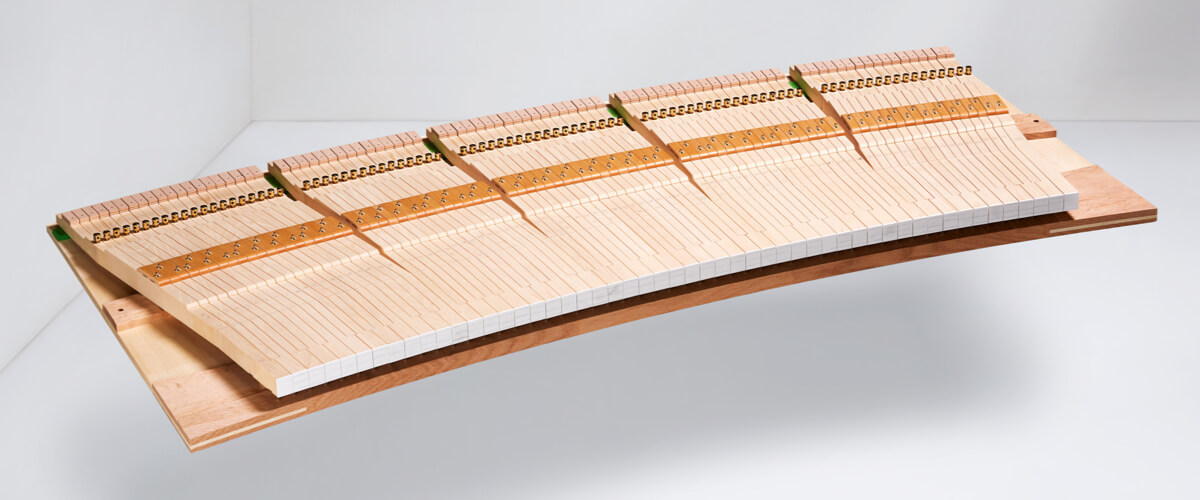 Every human being is different, and so are our hands. The width of the black and white keys on the piano is standardized to fit most hands - but not all.
That's why we offer keyboards with narrower keys that can be retrofitted to any instrument. You can have narrower white keys, or narrower black keys with more space in between them. Wider keys are also an option for anyone who feels the need for them.
Additionally, we make keyboards in special shapes, widths, and lengths. We would love to hear your special requests and discuss the various production options.
---
Piano components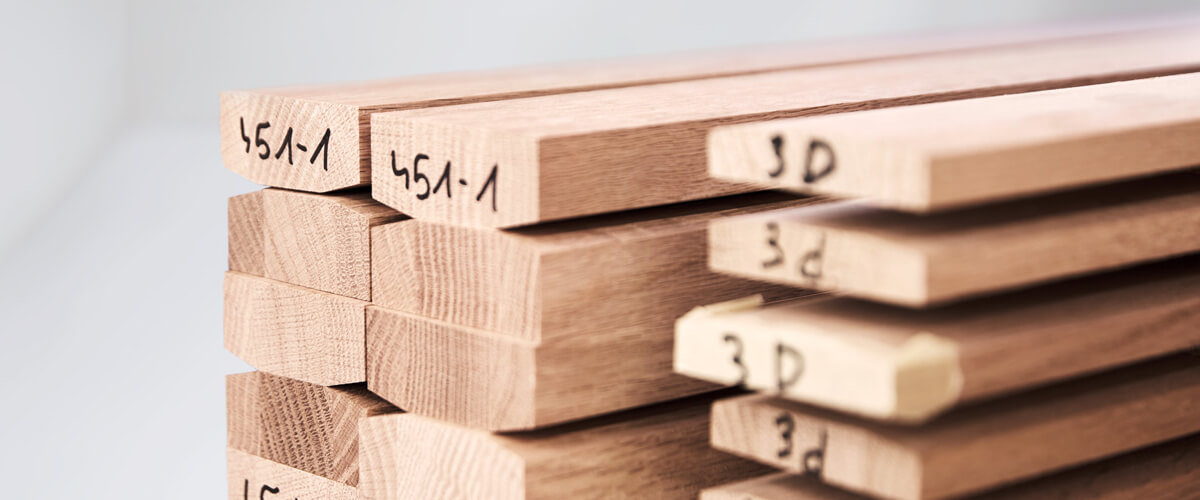 We have specialized in producing keyboards of the highest quality for nearly 150 years. We are proud of that fact, and our work still brings us immense joy.
We also manufacture wood components for upright and grand pianos; our cutting-edge machinery allows for extremely efficient production. And there are no limits placed on the imagination here. Functional components inside the instrument, components for the body to be painted later on, or special orders: we can do it all. We look forward to hearing from you!